2009
28.11
I have been working on 3 websites recently, all of which are now finished and online. This was the first to go live, back in August this year.
House Jazz Restaurant
I was asked to design and build a website for a restaurant in Madeira. I used the colours in the decoration of the restaurant to inspire my design.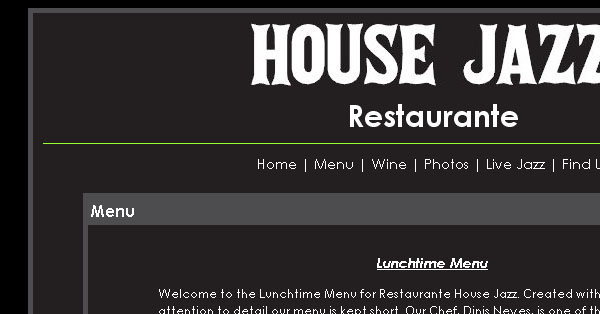 Digg this